In a world where your number of followers equates your worth and credibility, we are all slaves to social media. These days, getting officially verified is the same as getting knighted by royalty. But what happens when circumstances strike and you lose that blue checkmark? Such is the case of a highly revered leaker account, Yeezy Mafia after Klashing on Twitter with Kim Kardashian.
[optin-monster-shortcode id="qbnmykea7qoscqepmptx"]
In recent events, Kim Kardashian West made a statement aimed at the Yeezy Mafia which cost them their Twitter verification. Mrs. West's comment had many of the mafia's fans confused as they had always suspected them to be secretly affiliated with Adidas.
How can a verified account represent Yeezy with false information. You do NOT work for Yeezy and NOT affiliated. How are you gonna believe an account that posts fake color ways 😂😂😂 https://t.co/xkaYC98G7u

— Kim Kardashian West (@KimKardashian) March 6, 2018
Season 6 was genius. All of my Japan looks are season 7 & will be online soon. Yeezy does not play by fashion rules. The show room was strictly shoes & always intended for that. https://t.co/xkaYC98G7u

— Kim Kardashian West (@KimKardashian) March 6, 2018
Will this impact their reputation among avid followers now that the conspiracy of a hidden affiliation is false? First, we must open some history books and review the times the Yeezy Mafia made major flops.
The Occasional Misinformation
Let's be real here, the Yeezy Mafia are always the first to release Yeezy-related info. It's Christmas morning whenever we get a notification from their account. While they're dead-on most of the time, it's not easy to deny that they . In fact, they've shared so many fakes, samples and canceled pairs, that we actually lost count. But the truth still remains that they are the people with the latest and closest to real news.
YEEZY BOOST 350 V2
Peanut Butter / Peanut Butter
Replacing the Ice Yellow
F36980
June 2018 pic.twitter.com/eWL2mqJsSu

— YEEZY MAFIA (@theyeezymafia) January 26, 2018
What really stands out amid all this chaos, is the fact that recently, the Yeezy Mafia changes so many dates, and names of upcoming Yeezys, that people started wondering about their sources.
Their latest confusing story was that of the previously dubbed "Ice Yellow" Yeezy 350 V2, which turned into the "Peanut Butter" colorway, and . As an explanation for changing names, the leaker account came forward to say that the different names and changes in features were to trick fraudulent manufacturers into producing fakes.
YEEZY BOOST 350 V2 in Butter
No new primeknit design.
Reversed primeknit was from a factory defective pair, that fooled bootleggers to make pairs that are being sold for crazy prices. pic.twitter.com/RfEJrcvOJN

— YEEZY MAFIA (@theyeezymafia) March 13, 2018
Whether the Yeezy mafia was just commenting to fix their image, or if they were actually telling the truth, no one can know. But who's to say that their sources hadn't tricked them into posting fake news with hopes to shake their credibility as top Yeezy news leaker in the industry?
Kim Kardashian Sabotaging their Rep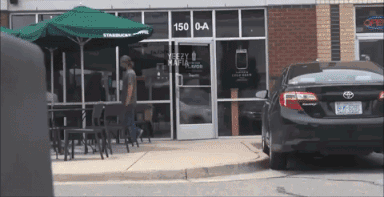 If you look closely, you'll see that in Kim K's infamous Mafia-roasting tweet, she specifically shamed them for announcing "fake colorways". This kinda makes it obvious that the misunderstanding that happened with the Yeezy Butter was not a marketing or production strategy, but a big intentional slap to the Mafia's face!
It actually sounded like the Mafia was intentionally misinformed about that Yeezy in specific to give Kim Kardashian a reason to attack them. However, the Mafia, with that Season 7 glitch, gave Kanye's woman the second one.
Well, you can't really blame Kim, after all, she has a reputation for having her man's back. Whether it 's a mega-major name in fashion, music or sneakers, anyone who tries to mess with Kanye will have to deal with the wrath of KKW first.
The Yeezy Mafia is not the only one. It happened with Yves Saint Laurent. The French luxury brand infuriated Mrs. West and all it did was to copy one of the stages Kanye performed on when on tour for its fashion show.
[optin-monster-shortcode id="cvrlola8ctnskhcpoz3p"]
Kiss the Blue Check Goodbye
As a direct, or maybe an indirect result of that mishap with Kim, the Yeezy Mafia recently lost their precious blue verification mark on Twitter. It's still not clear, what single event, lead to the loss of the mark. It could be that the Mafia started losing followers after that incident, which is not really certain.
But seeing as how Kim's account ranks number 12 in the most followed accounts on Twitter, it seems most possible that Twitter just went ahead and removed it.
After all the rumors on Snapchat's stocks dropping so low because of Kylie Jenner's tweet, it seemed as if Twitter couldn't afford that same happening to them. So to keep Mrs. West happy, the Mafia needed to know they did something bad.
How Bad Was It?
The real question now is, why would Kim go that far? Did that tweet about Yeezy season 7 have that much impact?
In reality, what the Yeezy Mafia said about that Yeezy season 7 showroom being empty, and that Kanye wasn't able to "fulfill his vision"could've been misinterpreted in many ways.
In fact, it actually sounded as if Kanye had issues either designing or manufacturing pieces for the upcoming season. And that kind of a rumor wouldn't do West any good.
Yeezy Mafia: "Life Goes On"
As bad as this whole thing may seem, the Yeezy Mafia are still looking at the bright side. Despite losing their verification mark, they consider this whole mess to be a "Free Promo!". Like seriously! Who wouldn't want THE Kim Kardashian to talk about them, even if it's in a bad way?
Actually, no matter what, the Yeezy Mafia is still the most reliable source on Yeezy and Adidas news. Or at least the closest possible to being reliable.
And as far as their fans are concerned, the Yeezy Mafia are still doing what they do best. Just as if nothing happened! It's only been a couple of weeks and they're already sharing updates. 3 new Yeezy updates and an announcement on Pharrell's latest Afro Pack all made it to their Twitter feed recently. Well, That's the sneakers spirit Fam!
YEEZY BOOST 350 V2
CREAM WHITE
COMING BACK THIS SUMMER (JULY) pic.twitter.com/EH9fqVrTLd

— YEEZY MAFIA (@theyeezymafia) March 16, 2018
AFRO HU NMD LINE UP UPDATE
RELEASING WORLDWIDE 18 AUGUST 2018 pic.twitter.com/nSWWnIazTI

— YEEZY MAFIA (@theyeezymafia) March 23, 2018