Yeezy Sneakers – The History
They don't really need any introduction, but we'll go through this just in case you're new to this game. And you can always check our Yeezy history guide for detailed info.
Yeezy is Kanye West's infamous and iconic fashion line. Among his designs and aside from his oversized and naked-looking apparel pieces, Kanye designs sneakers; Yeezy Sneakers!
Although Yeezys are Kanye's very own, it wasn't until he started collaborating with major names that his shoes got the attention they deserved. Starting with Bape, then Louis Vuitton, and then moving to Nike. And to be honest, Kanye's Nike Yeezys are a work of art. Each and every design featured intricate details and stylish hints of colors we didn't see much in later designs. 
But Nike's collaboration didn't last long, and a couple years later Kanye moved to Adidas. This move was the one to bring Kanye's sneakers to the front of the race.
Just like everything Kanye creates, Yeezys are hyped, desired, and unique! Add to that the fact that Yeezy sneakers are usually very scarce, and you got yourself highly valuable and profitable items.
But How Much Do Adidas Yeezy Sneakers Retail for?
Kanye & Adidas may have released SO many sneakers and color variations of each silhouette, but it isn't impossible to keep track of the retail prices.
Who Makes Yeezys?
Yes, original legit Adidas Yeezy sneakers are manufactured in China. Which is kinda confusing since all fake Yeezys are also made there. But there are always some mishaps and manufacturing differences to help you tell which is which.
This reputation of China only producing fakes actually confuses people into buying Yeezys made in Vietnam, thinking they're the real deal. But, no! Vietnamese Yeezys aren't real. And they will never be, especially now that Kanye is moving Yeezy production home, to the United States.
Kanye Decides to Move Production to U.S.
There's probably plenty of reasons why Kanye would want to move Yeezy production to the US and Kanye was vocal about most of them. And to be fair to the man, we're like how thoughtful and patriotic most of his reasons are.
"For me, as a founder, it's really important to bring these jobs back to America," That was Kanye's first answer when asked about why he would move Yeezy production to the States.
Kanye's sense of patriotism has always been very clear and he's communicated his love to America whenever possible. And even if you don't approve of his political preferences or alliances, his efforts to improve America's justice system and boost the US economy are applaudable.
Remember West's infamous meeting with  President Donald Trump in the White House? Well, it was then that he discussed American manufacturing and prison reform. And so, Kanye aims to move Yeezy production and factories and hire workers through prison reform systems.
But it isn't all hugs, kisses, and butterflies. And although Kanye has 1 "High purpose" for moving, he probably wouldn't do it unless the advantages to his business and brand outweigh the disadvantages.
In his interview with Zane Lowe, Kanye stated that moving Yeezy production closer to him, to the US, will give him more control over his products. We've seen many changes in Yeezy colorways where we'd fall in love with the sample, and get a completely on release day! Like the latest Yeezy 700 Hospital Blue? What was that about?!
It feels like Kanye and the production manager were having video conferences and one of their screens had a defect!
Now, while traveling to China wouldn't hurt Mr. west's pockets, going back and forth across the world isn't really practical. Especially when you want to roll out a new design out ASAP! In fact, we had many delays in Yeezy releases in 2018 and 2019 that completely killed the hype of them Yeezys. 
And this makes total sense! People and sneakerheads are most excited when they first know of an upcoming drop. Especially that sneaker leaking accounts and sneaker news websites make a good damn job showing us the shoe from every angle and in every rumored colorway. But the further the release date, the less feelings you have for the pair.
So, bringing Yeezys closer to daddy will help Kanye push towards faster and more accurate execution of prototypes. Hopefully!
Battling with Nike on its land?
The fight between Nike and Adidas is eternal. On the level of technologies, design, and celebrity endorsements. But for long now, Adidas was the foreigner, for US customers. However, this could all change if Adidas eventually does decide on moving its biggest most-desired line to the US.
So, if we're talking about faster, more frequent production of Yeezys, we're looking at a more heated competition in the coming years.
What Adidas Has to Say About It
Well, the fact that Kanye actually said that, and even had an approximate date means he and Adidas are on the same page. After all, Adidas is the party funding the process, right?
While we wait for an official confirmation from Adidas, we will take Kanye's word for it. And we know he is a man of his words since he promised Yeezys for everyone, and delivered on the infamous Yeezy cream white restock Day!
How Much will US-made Yeezy cost?
Tackling the biggest issue now; Yeezy Retail Prices!
Will the cost increase?

Will the MSRP change?

Or will Adidas and Kanye give up on a % of their profit to keep prices as they are?
In an interview with Complex, FDRA President and CEO Matt Priest estimated that Adidas Yeezy sneakers cost roughly $35 to produce, of which just about $4 is labor.
 According to Mirror, this very low cost is due to the fact that workers are only paid £147 a MONTH! Which is £3 less than the price of the £150 sneakers these workers make.
And while we hope to see much better working conditions in the U.S. Yeezy factories, we're sad to see such low and unfair wages! Especially in the factories of a man who's supported justice and fairness forever.
Moving Adidas Yeezy sneaker s production to the States, however, would bring that labor cost up to $17, which is the hourly wage for a U.S. employee. This extra cost will lead to increasing the MSRP no doubt!
Now, the retail price is usually 4.5 times the production cost or 6X in the case of Kanye's sneakers, so we're looking at a retail of $297 for a pair of Yeezy 350 v2. Of course, if the material were to be acquired from the US rather than imported from China this number could reach $324 to $400!
Don't panic just yet! Maybe just maybe, Adidas and Kanye would cut down their profit % to maintain the original retail price. The One we all appreciate so much! But don't count on that 😀
So Would Yeezy Sneakers Still Be Worth It?
There are 2 scenarios here: Either Kanye would make up for the high retail price by releasing more limited Yeezys, or he would keep the production levels as they are.
If Kanye and Adidas opt for the 1st option, then yes, Adidas Yeezy would still be worth copping. A limited pair of Adidas Yeezy sneakers can fetch you a profit of. But, God forbid Yeezy production numbers to remain the same or increase, then you'll need to find yourself another line of sneakers to feed on. But Ye did promise that and already started fulfilling this prophecy through high stock numbers, restocks, and 1 crazy Yeezy marathon!
Should You Freak Out?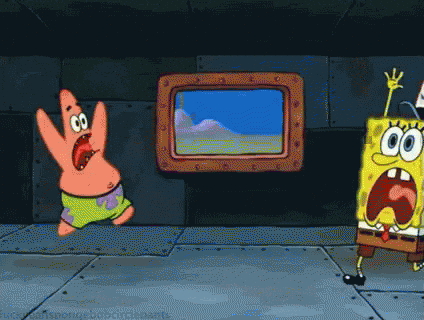 Not yet! This move isn't happening until 2021. While we wait to see what the future of Yeezys sneakers will look like, we have plenty of new Yeezy releases coming this season. Like The Yeezy 350 V2 Yecheil, Yeezreel, Yeshaya, and the all-new Yeezy 380 alien. Which BTW, is now selling on StockX for over $1K. Tips and Tricks can be found here
So make sure you cop as many pairs as you can and flip whatever Yeezy sneakers you own before they move back home! And be very sure the sneaker bot you're running is as efficient and successful at copping Yeezys as AIO Bot.